Things You Need to Learn About Social Media Marketing
Social Media Marketing is the new era of digital marketing. So, what do we need to learn
about Social Media Marketing?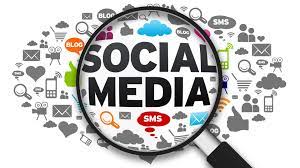 I myself is a newbie in this field. I'm a computer enthusiast and yet, I have no enough idea
about Social Media Marketing. All I know was, this is another business strategy being formulated by the business strategist, economist and other business geniuses. As my friend convinced me to join the SMM training, I have so many doubts and hesitations in my mind. What would this be? Is this another interest that would tickle my mind?
RaketPro Academy is Amazing!

Eventually, I gave it a try and voila! I was amazed by the coaches of RaketPro Academy. I'd
been interested of many topics under the umbrella of Social Media Marketing. I want more
information about it and want mastery in this field of information technology. So, what do we need to know about Social Media Marketing?
Latest Trend in the Society

First thing is, you have to be updated with the latest trend in the society. This includes, being
active in social media accounts with updated profile and most important is having an active contact media. With this, you have to have a stable internet connection and various gadgets like: cellular phone and tablet or laptop.
Be computer literate or enthusiast

Secondly, you have to be computer literate or enthusiast. It defines as being perseverance
towards your goal of being social media marketer. If not, practice yourself in computer operations several times until you already know the dos and don'ts about computer literacy.
You have to be creative also, in a way that you have to think beyond your imagination and always think ahead.
Be prepared and understand what is being taught

Thirdly, be prepared and understand what is being taught. Be familiar with the terms used in
social media marketing. Be proactive with the coaches and honestly inform the coaches about the things you are not fully understood. After the training hours, indulge yourself with finding what is not clear to you or research about the unfamiliar words you aren't heard of. Then, you are ready to face Social Media Marketing.

Here we begin with identifying your niche. If you are confused, try all the possible field of
specialization in Social Media Marketing. Remind yourself that: this is just the beginning and it's always hard during the first try. Ask yourself then: am I right for this niche? How can I contribute to this niche? And, am I happy in this niche?
Know Your Audience

Next, know your audience. Who will be your working at? What age bracket does my audience
belongs? What kind of audience do I have to work with? Or, is my audience would impress seeing this ad?

Then, make the content writing or output making in a way that it can be understandable by
the target audience. Make content write-ups that are clear, head-turning and original. These can be simple yet, motivational and not copycat. These can be personal experience or your friends' and relevant and timely with connection in the recent times.

This time, plan your work through content calendar. This is to manage your work as planned.
If things don't workout in Plan A, try Plan B or Plan C. I know either of the plans will work.
]This is also for time management in a way that if workload is enqueue, organize it according to its importance.

Yes, every work is important. I may say that according to schedule. Whatever due earlier will be done earlier and whatever due later will be done later.
Then, establishing the customer-client good relationship. If there are inquiries, be interactive
enough to sustain what are needed. Compliment if there are good reviews and respond to bad reviews, if there are. This would yield a good business relationship. Customer-client good relationship can be beneficial to both parties.
Since we are talking social media marketing here, the clients' business, possibly, will reach its marketing goal and the social media marketer will eventually, find another client because of the upright feedbacks from the previous client. Or, both parties will do
continuous business as long as they can. The social media marketer also can uplift their morale in social media marketing by establishing their names.

So, do you want to know more about Social Media Marketing? The RaketPro Academy with
coaches Jean, Darlyn and Pete were ready to enhance your ability. They were equipped with
knowledge and experience relevant in this field. Think. Decide. Act now, before it's gone. Contact RaketProAcademy.