85% Off
WordPress Installation : A Complete Beginners Guide
& Unlimited Access
"WordPress powers over 43.3% of all the websites on the Internet.  More than one in four websites that you visit are likely powered by WordPress." (kinsta.com)
WordPress, an open-source website creation platform that is widely used for a variety of websites designed with accessibility and flexibility.
Build your own blog or website without needing to know anything about programming, manage your own site, and keep updated with its new features.
RaketPro offers you this  WordPress Installation: A Complete Beginners Guide
Best-Selling Course By RaketPro
Satisfaction Guaranteed
No Hassle Refunds
Secure Payments
Description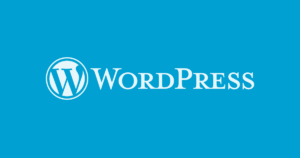 In this course, you'll learn:
How to Install WordPress

How to Install WordPress Themes

How to Add CSS in WordPress

How to create Homepage and other pages using Elementor and Starter Templates
RaketPro offers a variety of short courses and comprehensive coaching on all aspects of digital marketing. There's an online course right for you if you are serious about having a better career online in the comfort of your home.
Have a chance to earn a certificate and one-on-one consultation with the expert.