SMM Crash Course [ Recorded ] Live Class
Welcome to our SMM Course! Be a Social Media Manager in just 15 Hours!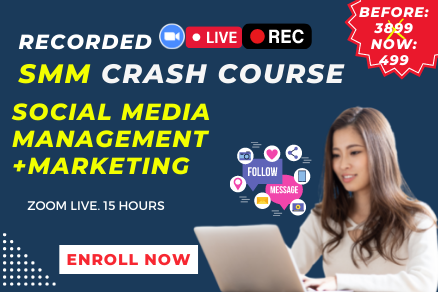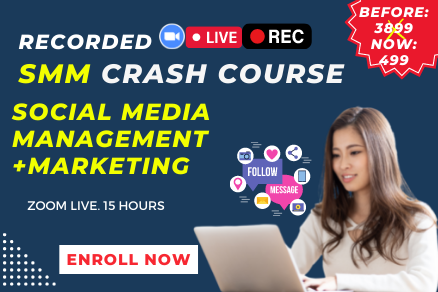 Start your own Social Media Marketing Career and earn as much as 100k Salary per month by attending this Comprehensive Social Media Marketing Crash Course!
On completion of this
Social Media Marketing Crash Course,
you'll walk away with:
Finding Your Purpose – Narrow down your purpose, discover your "Why" and find the care factor which will make you an irreplaceable asset to any business or client.
Guarantee Your Success – Take charge of your own success and learn all the best tips on how to achieve it.
Social Media Platforms Discovery & Mastery – Get behind the scenes look into Search Engine, Twitter, Facebook, Instagram, Pinterest, LinkedIn, YouTube, and many more.
Content Creation Mastery – Learn the techniques that have made "US" stand out from our competitors by thinking outside the box. Discover how to create articles, graphics & videos – all using free and up-to-date resources, no prior design and writing skills are necessary.
Building Online Portfolio – Learn the Special Tricks we have used for over 14 years of experience to land your dream clients from the beginning. The Strategy that you can copy and use in your own online work or business.
Why this Social Media Marketing – Crash Course is Special?
This Social Media Marketing – Crash Course is designed in a way that provides you with exact tips, strategies, blueprint, or checklist to follow when you finish the course and start your career in social media marketing.
By the end of the training, you'll have the skills you need to start your career as a freelance social media manager or start to grow your business online if you're a business owner looking to learn social media to improve your digital presence and reach more audience with engaging messages.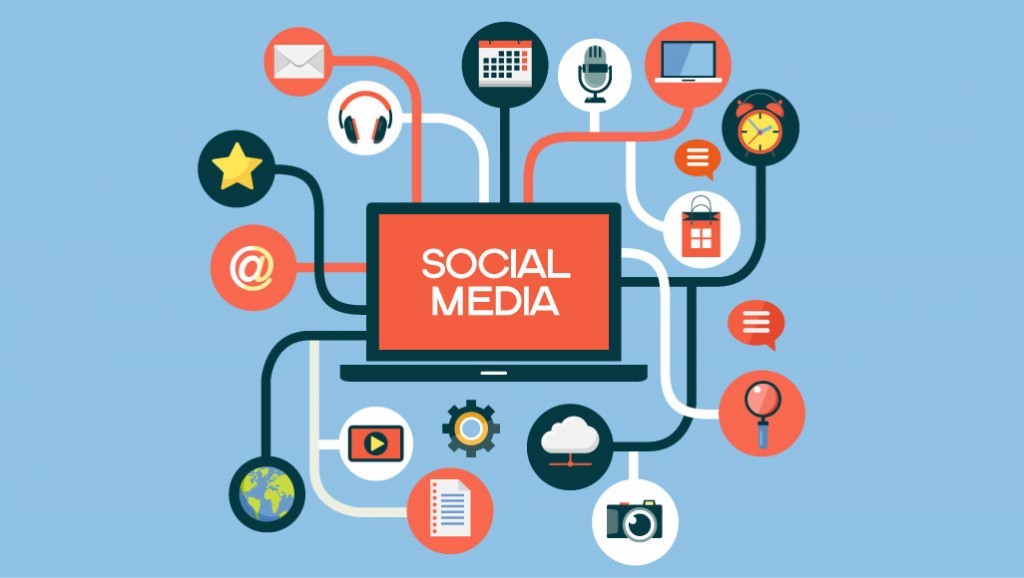 What you will learn:
Understand everything about Social Media Marketing.
Learn and understand your target audience.
Understand everything about Content Calendar.
Create highly optimized and high-quality paid ads on all Social Media platforms.
Learn Facebook and Instagram Marketing A-Z and how to monetize the social platform.
Learn Twitter Marketing strategies for LASER-focused ads.
MASTER YouTube marketing, including layout, content creation, and video ads!
Optimize your LinkedIn profile and use LinkedIn ads to grow your business.
Use Web 2.0 blogs to further expand your reach with SEO and content marketing.
Learn social media marketing posting automation
Learn the power of Pinterest promoted pins and ALL the Pinterest Marketing strategies we implement for our clients!
Use Google Business to benefit your local business and help your Search Engine Optimization.
Become a Facebook Ads Expert!
About the Instructors
Coach Jean
The founder of Jeanius Hub Digital Marketing Services and Digital Marketing specialist who helps several small to medium-sized businesses to generate leads and increase sales from SEO, PPC, SMM, Online Reputation, and other online services needs. Been working for almost 15 stellar years in the industry, driven by the passion to help future digital marketers like you..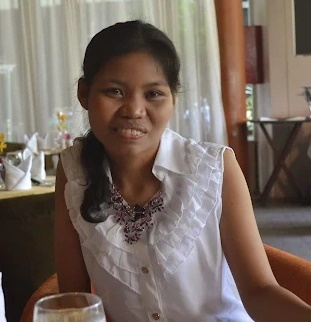 Coach Darlyn
All around VA since 2008 with experience in Link Building, SEO, content writing, WordPress + Divi+ Woocommerce. Helps small and medium-sized businesses to generate more leads from social media, email marketing, PPC advertising, and SEO. Helps build an online presence on social media and boost online reputation using reviews, videos, and social media – make your social media insanely engaging! 
What do people say..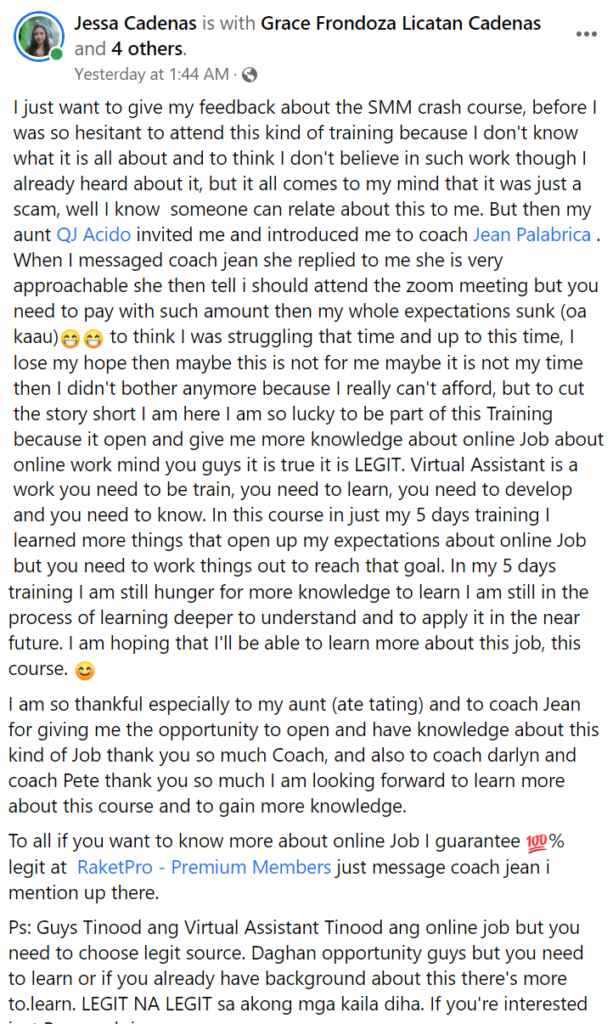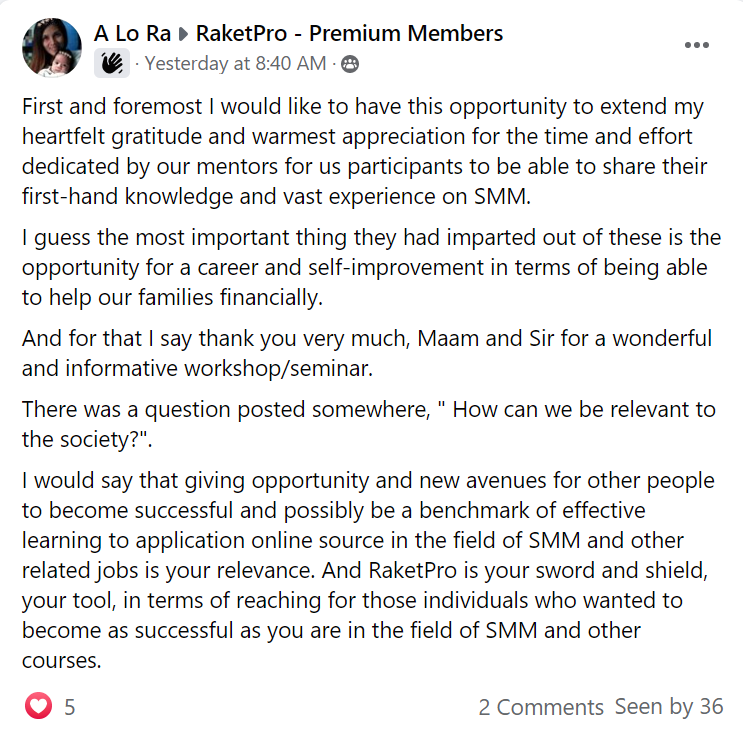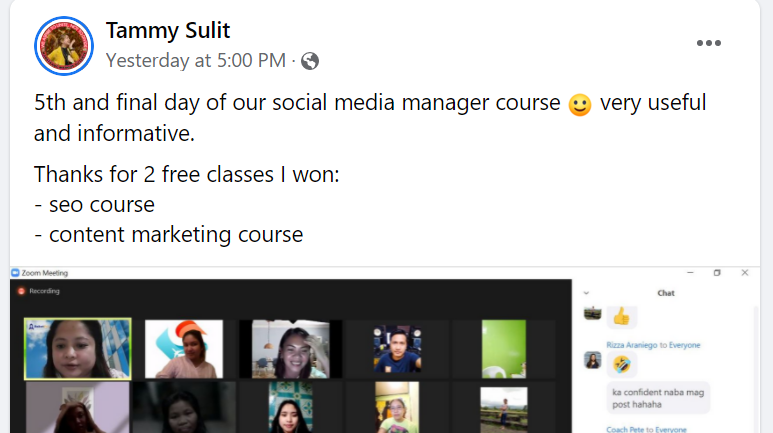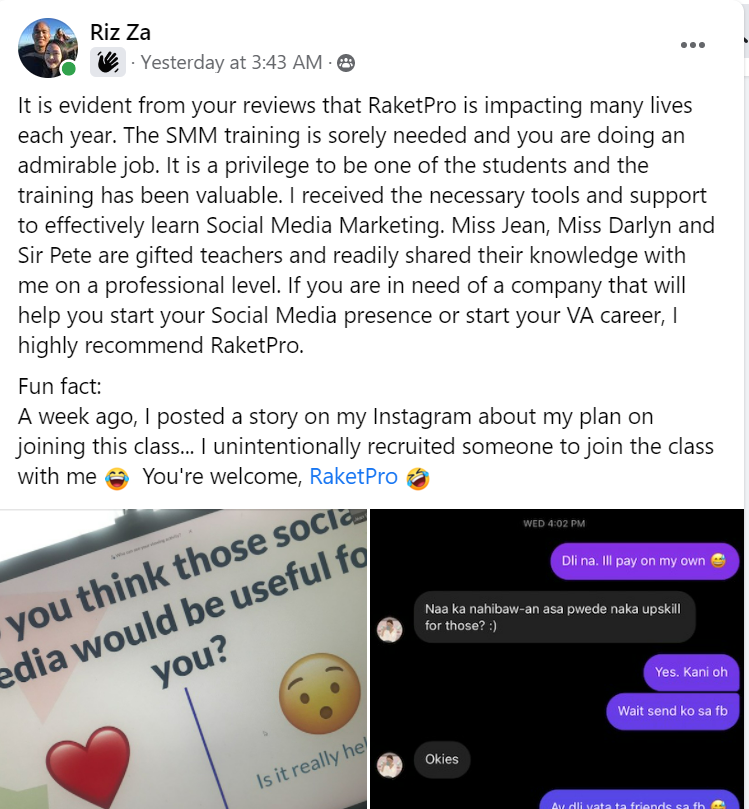 FAQs
New to SEO? There's no better way to begin your Search Engine Optimization – SEO education. Enroll in our Ultimate SEO for Beginners and unleash the power of SEO on your digital marketing campaigns. Plus, increase the chance to earn as much as 100K per month!
Best Selling Products:
You may also like:
Raket Pro
Average rating:
0 reviews